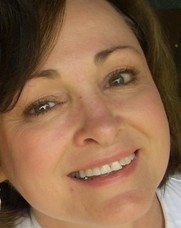 Medical Aesthetic Skin Care
Annette Powell, R.N.

Drs. Kenyon, DiMuzio, and Coury
providing medical supervision

Looking Your Best gives you confidence in many areas of life. This does not have to mean looking twenty again, for most of us it means looking better – noticeably better!
Many women and men experience the signs of aging –lines, sagging muscles, brown spots-earlier than expected. Our usually great weather, beach, and outdoor activities often lead to more sun exposure and damage than we care to think about.

It may be for you that premature aging is a result of heredity, dietary, or environmental factors. In many cases, the appearance of most skin can be improved. Science and technological advances have changed the way we care for our skin and improved our ability to "face' the world with confidence?


Clinical Skin Care
Welcome-New Client Package
Includes evaluation, 30-minute Micropeel and 5 SkinCeutical/Biomedic or LaRoche-Posay skincare products chosen just for your skin. Be prepared to be amazed.

BioMedic MicroPeel
The popular 3-part peel that leaves skin baby-bottom smooth in about thirty minutes with no downtime.

Biomedic MicroPeel Plus
A very effective, salicylic peel; causes a mild burn and possibly some flaking. Ideal for acne prone skin. Give it one week to great skin!

Sonic Youth Treatment
Utilizes ultrasonic waves that penetrate the skin to deliver a potent Vitamin C complex into the tissues. This treatment moisturizes with hyaluronic acid and nourishes with a strong antioxidant.

Rx: Microdermabrasion Peel
Microdermabrasion at its best! Smooth and stimulated; the skin responds beautifully.

BioMedic LHA Peel Platform
A new generation of chemical peels. LipoHydroxy Acid – an exclusive ingredient with a unique mode of action allowing for an effective and safe peel procedure. Products priced separately

TCA – Tighter Clearer Appearance Peel
A stronger TCA peel that requires a week of downtime to heal. Results: Beautiful changes-tighter, smoother, clearer.

LaRoche-Posay, SkinCeutical/BioMedic Skin Care Products
These products provide physician-level home care and promise results you'll really appreciate, so will others who notice your healthier, younger appearance.

Lash Extension/Lash Growth
Latisse
New FDA approved prescription treatment for lash growth. Apply each night to lash line-see results in about 3 weeks! Your lashes may touch your glasses-mine do!

Microsclerotherapy
(Spider Vein Treatment)
Microslerotherapy Full Session
A simple and effective procedure; veins are injected with a sclerosing solution. No down time required

Diolite Laser Procedures up to 500 pulses
For tiny vessels and brown spots; some healing required, great results!

Wrinkle Reduction
Dysport
Popular, very effective method of relaxing muscles that cause wrinkles. Lasts approximately 4 to 5 months.
Glabellar Area (between brows)
Eye area (crows feet)
Forehead
Check out Dysport.com

Restylane/Perlane
Wonderful soft-gel filler injected into lines, wrinkles, ….. 1cc
and depressions. Lasts approximately 6 months ….. 5cc
Check out restylane.com

Whiter Image Teeth Whitening
To go Pen Teeth Whitening
Chic-Flic Teeth Whitener & Lip Plumper

Medical Cosmetic Tattooing
Enhances eyebrows, eyeliners, and lips. Also useful in camouflaging scars, Patch test is required two weeks in advance.
Eyebrows
(Includes patch test and 2 touch-ups within 1 year)
Eyeliner
(Includes patch test and 2 touch-ups within 1 year)
Lip Color
(Includes patch test and 2 touch-ups within 1 year)
Camouflage

Glo Minerals
Amazing, lightweight, high density, skin nourishing minerals available in a variety of colors. Your skin will love this; makes a great foundation, lip colors, and incredible brushes to perfect.

Cancellation Policy
Rx: Skin Care has been in existence since April 2000 and has always scheduled 45 min. to an hour for most appointments. Due to the large blocks of time, "no show" to cancel appointments to avoid a $50 charge. Your time is very important to you, and so is ours. Thank you for understanding.